Stefanie Rinderle-Ma leitet die Forschungsgruppe Workflow Systems and Technology an der Fakultät für Informatik der Universität Wien und ist Dekanin der Fakultät für Informatik. Ihre Forschungsschwerpunkte liegen im Bereich der flexiblen, intelligenten und kollaborativen Prozesslösungen.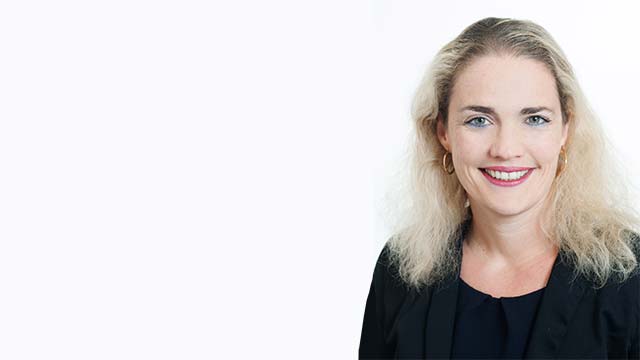 Woran arbeiten Sie zur Zeit?
Wir (die Forschungsgruppe Workflow Systems and Technology, Fakultät für Informatik, Universität Wien) arbeiten an flexiblen und intelligenten Prozesslösungen für verschiedene Anwendungsbereiche in Industrie 4.0 oder im Pflegebereich. Darüber hinaus widmen wir uns Fragestellungen aus dem Bereich Business Intelligence mit besonderem Fokus auf Compliance, Security und Prozessanalyse. Eine besondere Rolle dabei spielen Prozesse, die über mehrere Partner hinweg in verteilter Art und Weise ausgeführt werden.
Was ist für Sie Informatik?
Informatik ist eine Wissenschaft und keine Hilfestellung für alle möglichen IT-Probleme.
Was sind für Sie Herausforderungen der Gegenwart, bei denen Informatik helfen kann?
Die Informatik kann nicht nur bei fast allen aktuellen und zukünftigen Problemen helfen, sondern durchdringt diese vollständig. Beispiele umfassen den Themenbereich Industrie 4.0, der die nächste industrielle Revolution beschreibt und die Arbeitswelt stark beeinflussen wird. Oder denken wir an die Digitalisierung der Gesellschaft und die damit verbundenen Aufgaben der Informatikausbildung an Schulen und Hochschulen.
Was haben Sie in der Auseinandersetzung mit Informatik gelernt?
Man muss nicht nur die richtigen Fragen stellen, sondern auch die Antworten bis zum Ende durchdenken. Es lässt sich nämlich nichts nur halbherzig richtig gut implementieren.
Warum sollten sich StudentInnen für Informatik entscheiden?
Menschen, die Informatik studieren wollen, sollten zumindest von so etwas wie Rätsel- oder logischen Denksportaufgaben fasziniert sein und gerne auch Dinge zu Ende "tüfteln". Kreativität ist bei der Entwicklung von Lösungen natürlich auch gefragt, genauso wie ein Auge für gutes Design. Und was man oft nicht hören möchte: Informatik hat natürlich einen formalen und technischen Anspruch.
Was fehlt der Informatik in Österreich?
Mögliche Hemmschwellen zur Kooperation zwischen Universitäten und Unternehmen sollten abgebaut werden, um Forschung und Innovation auf beiden Seiten zu stärken.