Diese Veranstaltung hat bereits stattgefunden.
Connecting Trust – decentralization of the internet
25. November 2019 @ 16:00

-

18:00
Assoc.-Prof. Dr. Antorweep Chakravorty | November 25, 2019 | 16:00 | S.2.42
Abstract:
Blockchain is an innovation for creating distributed trust between users facilitating the exchange of value over a network. It can be seen as a decentralized read-only database operated collectively by participants in the network. Participants in the network can be different organizations that provide computing infrastructure to maintain a single version of a decentralized ledger. Each participant locally maintain the same version of this ledger in their own environment and agree upon any updates or changes to its state by employing some consensus algorithms. This enables the trust to be distributed throughout the network, without the need for a central intermediary. The decentralization of trust allows the blockchain technology to be transparent, secure, auditable, redundant and immutable. Since each participant maintains the same version of the truth, it removes the potential of conflict. Additionally, it also enhances the trust of end-users using applications provided by organizations driven by blockchains as they are able to get confirmation about operations on their data from multiple distinct entities rather than a single centralized party. These features of the blockchain has lead to its adoption not only in financial sectors but also in health, energy, IoT, supply chain and smart cities.
CV: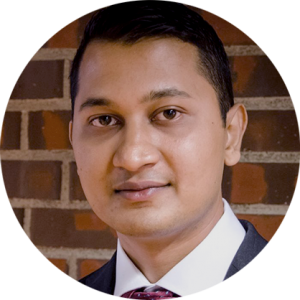 Dr. Antorweep Chakravorty is an Associate Professor at the University of Stavanger. His current research and development work is in the field of applied Blockchains, Big Data, Large Scale Machine Learning and Data Privacy. He has an interest in real-world problems, especially development of privacy enabled data-driven services in smart energy, healthcare and smart city domains. Antorweep completed his PhD. in 2015 with a thesis on Privacy Preserving Big Data Analytics at the University of Stavanger, Norway. Along with having a background in applied research in data-driven solutions, he is also involved in mentoring, teaching and supervision. He spent 6 months on a research exchange program at IBM Thomas J. Watson Research Center, New York, USA.